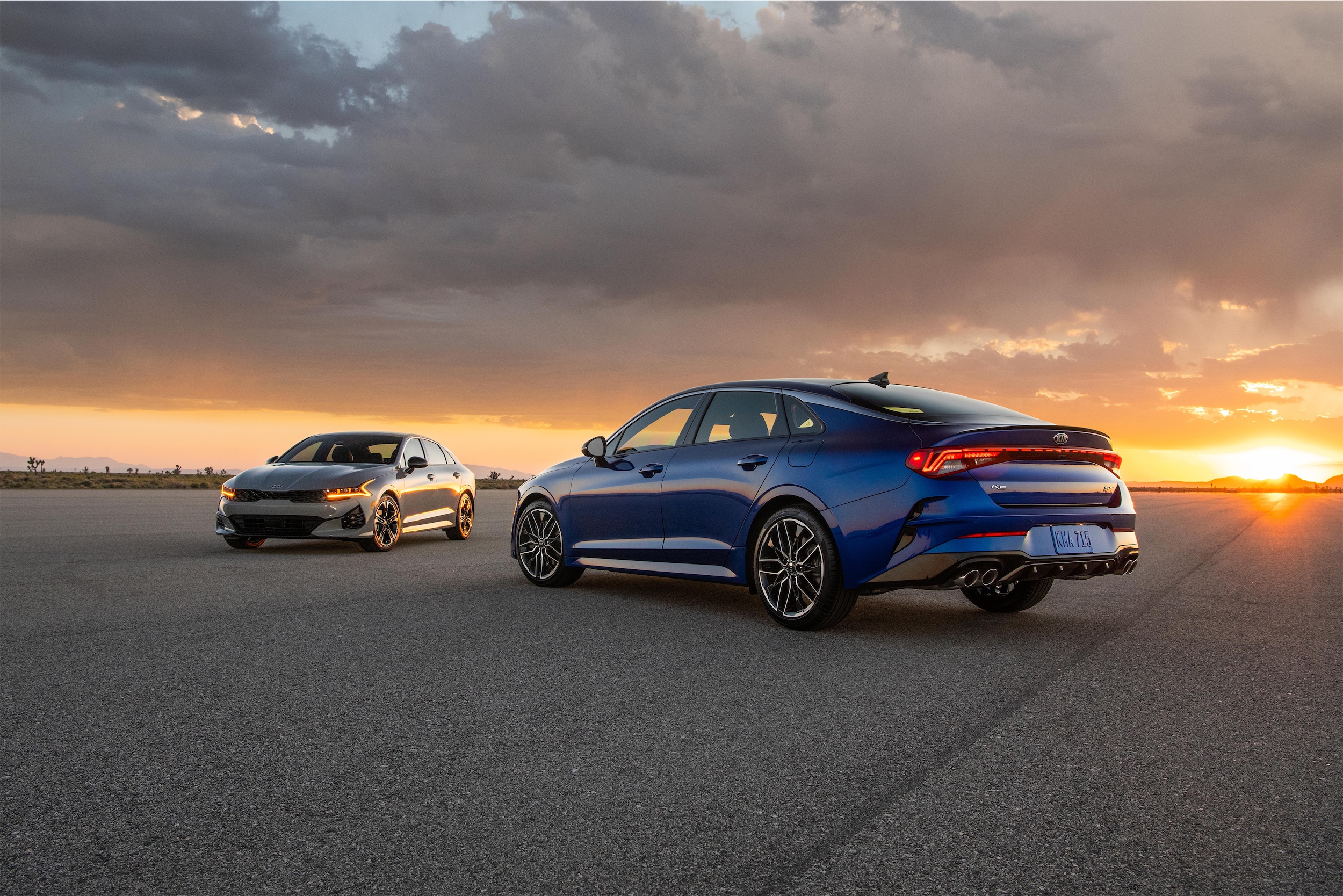 Kia is always striving for greatness, and that means not resting on its laurels. One way they've done this is by introducing the all-new Kia K5, which takes over for the Kia Optima as the brand's mid-size sedan. Drivers loved everything that the Kia Optima had for them, but the Kia K5 offers Philadelphia drivers even more regarding performance, options, innovation, and style. We're sad to see the Kia Optima go, but we can't wait to have the Kia K5 for sale in Lansdale, and we talk about this new Kia sedan below!
How Does the Kia K5 Take Over for the Departing Kia Optima?
The new Kia K5 is the first of its name and the start of an all-new model that we know drivers are going to enjoy. This new Kia sedan shares quite a few similarities with the Kia Optima, but there are just as many differences. The Kia K5 near Allentown has similar exterior dimensions to the Optima, although the Kia K5 rides on the new N3 platform that is wider, lower, and longer, which provides a sportier look and feel. The sportier feel of the Kia K5 also comes from items like the 8-speed dual-clutch automatic transmission, an available 290-horsepower engine, and available all-wheel drive, which makes the Kia K5 one of the few all-wheel drive sedans near Warrington, PA!
It's not just the engineering that changes from the Kia K5 to the Kia Optima, as the all-new K5 brings with it a lot of significant innovations. Many of the driver-assist safety systems in the Kia K5 come standard, and it adds to these technologies with additional monitoring for items like bicycles or when you're turning left onto another road. There's a new infotainment system as well, and this now includes wireless Apple CarPlay and Android Auto compatibility! Ventilated seats, an ambient noise sound system, a hands-free open trunk, and a remote start system that sets your cabin at a comfortable 72 degrees are all other features you'll enjoy in the new Kia K5.
Contact Our Lansdale Kia Dealer for More Kia K5 Details
The Kia Optima was a terrific mid-size sedan, but drivers want the most modern cars around, and the Kia K5 offers Quakertown, PA car shoppers just that. If you have more questions about the Kia K5 updates or details, be sure to contact our Kia dealership!