Schedule Service for Your KIA in Lansdale
When you regularly service your car, your efforts will pay off in the end. You will avoid expensive work by detecting any existing problems early. When a vehicle receives regular service, you can save money and time. We encourage you to refer to the user's manual for details about when to schedule KIA service and repairs. KIA cars have an owner's manual that keeps you on the right track when scheduling car maintenance in Lansdale.
When you bring your car to Bergey's KIA for routine service, we will handle your short-term and long-term issues. Short-term services include tire rotations or oil changes, while long-term services include inspecting the vehicle's differentials and changing the car's timing belt.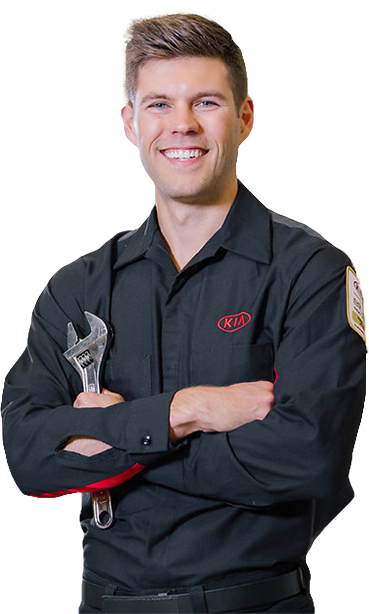 KIA Routine Maintenance
When you become an owner of a new KIA around the Philadelphia area, you need to consider keeping your car in good condition. There are things that you can accomplish alone when you follow instructions. Since you have a busy schedule, we request you to come to our service center for a detailed checkup. You will realize that a very tiny nick in your car's paint may cause a serious issue if not addressed.
KIA produces several exceptional cars for Allentown drivers to enjoy, and the only way to keep yours on the move is to ensure that you bring it to a dealer for regular service. We will help to check the engine oils and tires for pressure and depth.
The car owner's manual details some of the issues likely requiring regular service:
Brake replacements
Oil changes
Filter replacements
Tire rotations
Wiper blade replacements
Bulbs burning out
KIA specialists developed a plan that can take into account the various things unique to every vehicle in the lineup.
Advanced Service Offers
Some of the most advanced car maintenance issues that Philadelphia drivers hesitate to tackle include major long-term repairs like installing a serpentine belt and replacing differentials, shocks, struts, and spark plugs. As your KIA SUV or car continues to age, you will realize that you need to flush out some systems. The systems include transfer cases of the fluids, coolant fluid cases, braking system components, and transmissions. We encourage you to leave these tasks in the hands of certified experts who possess the skills and experience.
If you happen to be like most Lansdale drivers without a climate-controlled garage, your car might also experience significant temperature swings. You will therefore need to bring the vehicle to us for checkups. You may need to ensure that you have the recommended oil viscosity. The engine will work better when you use genuine oils. When you decide to come to us for service, we will ensure that you can live a much better life with your KIA model. OEM parts are the only genuine parts that keep your vehicle working as it should work. Keep in mind that aftermarket parts can ruin the lifespan of your car and void your warranty.
Bring Your KIA to Our Lansdale Auto Service Center
As a new or experienced driver, it remains crucial to keep in mind that your vehicle needs service. You will save money when you decide to spend a few hours with our service specialists. Our mechanics are speedy because they have dealt with these types of cars for many years.
Always feel free to book our services. We stay ready to respond to your issues with your new or used vehicle. You can visit our shop, use our online tools, or call us for an appointment.